25 Ton Horizontal Wood Splitter Plans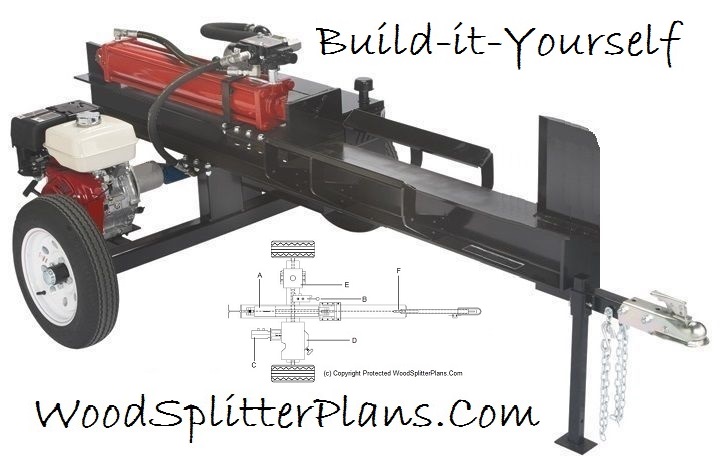 This Horizontal 25 Ton Wood Splitter represents a personal size machine that is a great unit for home firewood log splitting.
These log splitter plans give you the ability to build a splitter that gives you all the power you will need to split a wide variety of hard woods in different sizes with relative ease.
This is a machine that will withstand the punishment of yearly use when constructed from sufficient materials for making a tough, long lasting log splitter.
Purchase these plans here for just $6.95
Build-it-yourself 25 Ton Horizontal Wood Splitter Plans WoodSplitterPlans.Com

Purchase with PayPal - Just $6.95

click return to merchant link at bottom of page after checkout for purchase details

Pay By PayPal or Credit Card

download link sent to your PayPal email address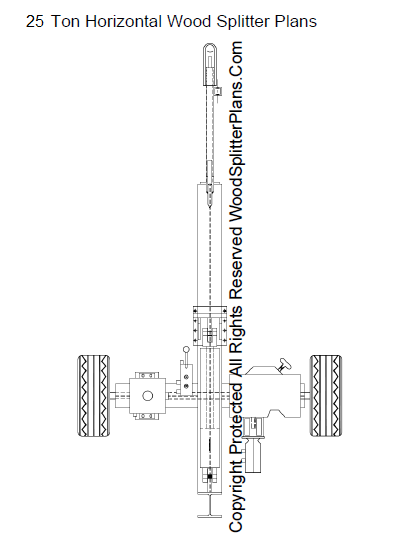 With a basic I-beam construction, along with some square tubing and channel steel you can piece together the main beam assembly and purchase the items in the plans or add scrap yard axels, rims, and tires for your main structure to save money.
From there you assemble the hydraulic tank along with the rest of the main structure and beam assembly with axels to give you your main structure for the motor and hydraulics.
Most of your investment for this horizontal hydraulic log splitter will be in the power unit, hydraulic cylinder and pump. Aside from that the I-beam is the biggest hunk of steel you need.
From there you will be able to fabricate a lot of the rest from many variables from your scrap yard if desired to put together the splitting wedge, towing tongue, hydraulic tank, log butt plate, and peg leg with foot. Build it yourself and save $.
Horizontal 25 Ton Hydraulic Wood Log Splitter
25 Ton Wood Splitter Plans Contain
Instructions

Page #

Plan Overview
1
Disclaimer and Notes
2
Table of Contents
3
Bill of Materials
4
Components
5
Assembly Plans Overview
6
Assembly Plans Elevation View
7
Fabrication Instructions for Sheets: 1-A, 1-B
8
Fabrication Plans Sheet 1-A
9
Fabrication Plans Sheet 1-B
10
Fabrication Instructions for Sheets: 2-A, 2-B, 3A
11
Fabrication Plans Sheet 2-A
13
Fabrication Plans Sheet 2-B
14
Fabrication Plans Sheet 3-A
15
Fabrication Instructions Continued for Sheets: 3-A, 3-B, 4
16
Fabrication Plans Sheet 3-B
17
Fabrication Plans Sheet 4
18
Hydraulic Circuit Diagram
19
Assembly Instructions Stage-1, Stage-2
20
Assembly Instructions Stage-3, Stage-4
Plan Elevation View
21
25 Ton Horizontal Wood Splitter Features
Gasoline engine equivalent to Briggs and Stratton or Honda
Hydraulic cylinder with Push Rod
2 stage Pump for quick cycle time (full extend to full retract - no load)
25 Tons of Ram Force
24"+ Maximum log length splitting capability
Comfortable Working Height from ground to splitting plate
Control valve auto reverse lock returns to start position once released
Easy Tow Trailer System
Build It Yourself Plans!